I've been mass consuming avocados and mangos lately.  Partially because I love them, but mostly because they're always on sale for a dollar around these parts.  It seems criminal to not pick up at least two of each when they're only a dollar.  Just criminal.
Surprisingly, I haven't made mango avocado salsa since I first started FoodFash (gasp!).  You can check out the original salsa post here and feel free to tease me about my sass and rough camera skillz.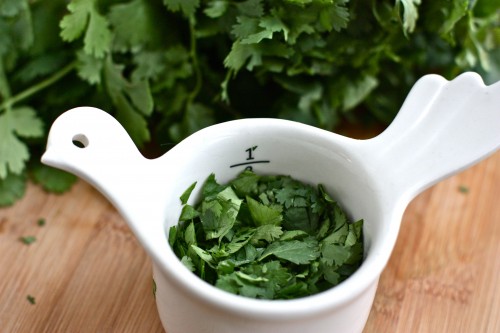 Revamped FoodFash Mango Avocado Salsa
1 ripe, but firm, avocado, cubed
1 ripe mango, cubed
1/4 to 1/3 cup fresh cilantro, chopped
juice of two small limes
sprinkle of cayenne pepper
salt to taste
I created this mix to scoop atop scallops, but made an abundance for leftovers because it's so, so delish.  The added kick of the cayenne was a total win.  Oh!  And the little lime green impulse buy pictured above was another win.  Citrus squeezer > citrus juicer, for sure!