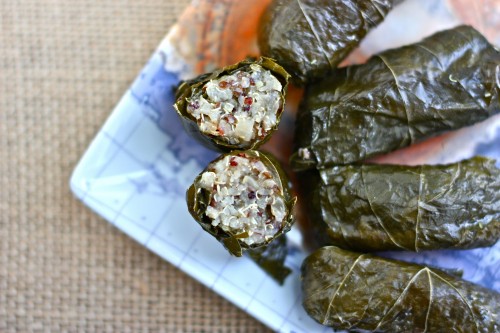 I'm not even going to proceed with caution when telling you that I think rice is a total waste.  Rice bores me to death.  Rice is the reason why it's taken me so darn long to make dolmas (stuffed grape leaves) at home.  Making a dish that centers itself around a main ingredient of rice just seems painful.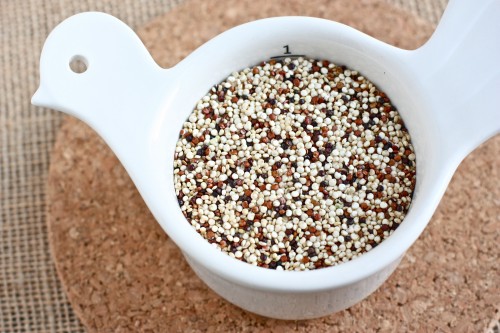 Quinoa, now quinoa isn't boring at all.  It kicks rice's butt when it comes to protein, fiber, and overall vitamin content.  And quinoa is so darn cute.  Perhaps the bird measuring cup is clouding my cuteness judgement, but for reals, if rice then why not quinoa?
I began scoping out dolmas recipes to get a general idea of process and ingredients, but ended up jotting down the list on the side of my favorite Whole Foods dolmas.  I winged it and it totally worked.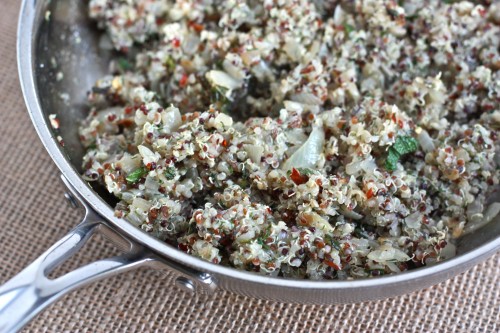 FoodFash Quinoa Dolmas
Stuffing:
2 tablespoons olive oil
2 cloves of garlic, minced
1 yellow onion, chopped
1/3 cup mint leaves, chopped
2 tablespoons dried dill
juice of 1 lemon
1 cup quinoa, uncooked
salt, black pepper, crushed red pepper to taste
Grape Leaves:
12 to 20 jarred grape leaves, thoroughly rinsed
2 tablespoons olive oil
juice of 1 lemon
2 cups of water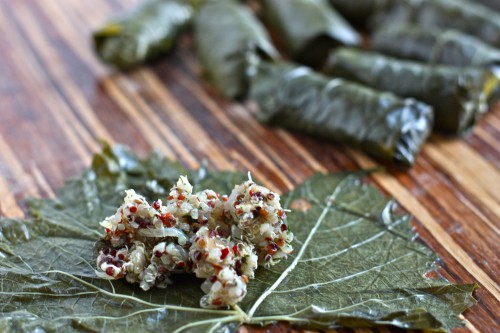 Preheat oven to 400 degrees.  Over medium heat, lightly brown garlic in olive oil.  Add onions and cook until translucent.  Add remaining stuffing ingredients and stir together until thoroughly mixed.
Layer the bottom of a dutch oven with leftover grape leaves.  Place the stuffed grape leaves in the dutch oven like tetris.  You'll want them really close together so that they don't move.  You can place a second layer of grape leaves on top of the first.  Pour water, lemon juice, and olive oil over the grape leaves and immediately cover the grape leaves with something oven-safe and heavy that will prevent them from floating to the top (I used 4 ramekins).  Cover and bake for 45 to 60 minutes.  Eat right away or refrigerate overnight for cool dolmas.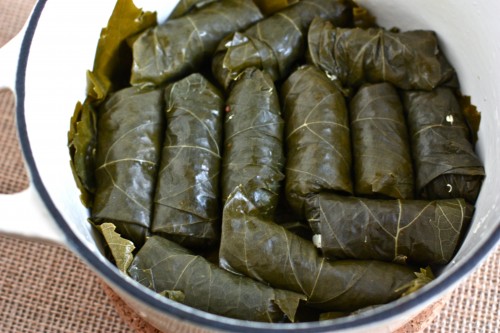 So… quinoa stuffed grape leaves should happen all time!  The amount of lemon tang that the grape leaves soak up is unreal and amazing.  And the stuffing was so good that it would be completely worth it to make on its own if you didn't have time for the whole grape leaf shebang.      In that case, you would cook the quinoa first and add it to the rest of the stuffing towards the end.
After preparing this recipe, I feel as though I should be able to add another notch to my pseudo-chef belt – go me!