I went to the market during my lunch break today and felt completely consumed with inspiration.  I wanted to make anything and everything, but what?  Aha!  My Little Celebration's black bean hummus, that's what!
Within this recipe, Dana offered ranges of ingredient quantities that you could adjust to your taste.  Two years ago I would have cringed at the idea, but today I was ready for it!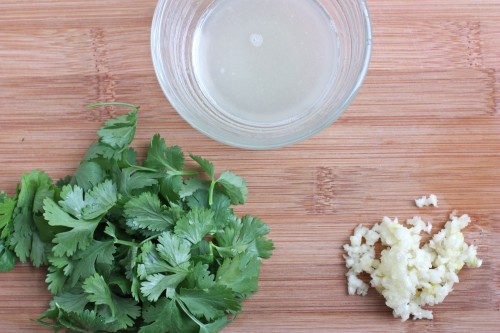 In addition to black beans, cilantro, cumin, and salt, I used 2 teaspoons of crushed garlic, 3 tablespoons of tahini, 2 tablespoons of olive oil, and mixed it up a bit by using the juice from 1-1/2 limes and 1/2 teaspoon of cayenne pepper.
The addition of lime was so tart and fresh.  And the kick from the cayenne was muy bueno.  This recipe quickly turned into a little Mexican fiesta hummus!  Is it Cinco de Mayo yet??