Summer and seafood are my peas and carrots.  Everything about the two just fit together so perfectly.  And just when you think it couldn't get any better, add some fruit to the mix.  Summer, seafood, sweetness, boom!
I've been purchasing frozen seafood from Whole Foods lately to limit trips to the market and save a little moolah.  I couldn't resist a big ol' bag of big ol' scallops during this market adventure.  They were calling to me, begging to be my dinner tonight.  I caved.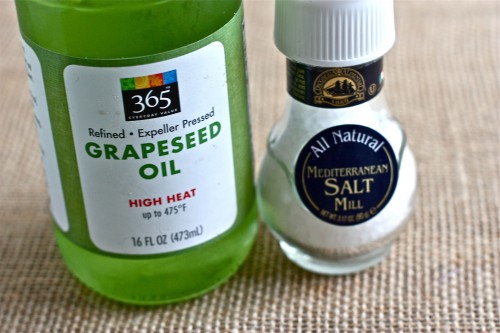 The best thing about scallops other than their pure yummy-ness, is that they require very little stuff.  Heat up some high heat oil in a cast iron skillet, gently place your sea salted scallops, and before you know it dinner is ready.
I have yet to master searing.  I suspect it has something to do with not letting the oil get hot enough and not removing as much moisture from the scallops as possible.  Either way, topped with spicy mango avocado salsa, they were just as delicious as any restaurant scallop in town!