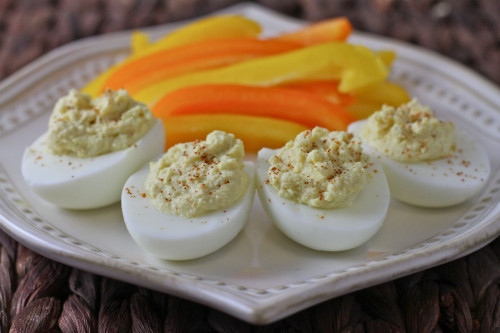 After reading one of the many things you're doing wrong lists out there, I had to try peeling boiled eggs the right way.  I started with Martha Stewart's instructions on how to make perfect hard-boiled eggs. And then finished by placing the boiled eggs in a large bowl filled with ice water and one teaspoon of baking soda.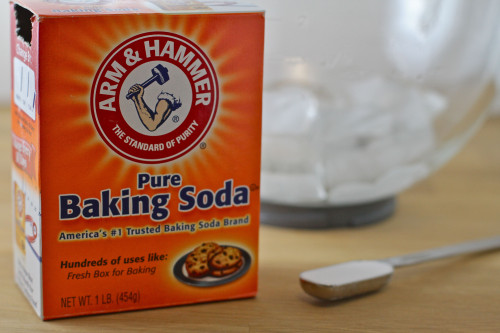 Let me just tell ya, this was the least stressful egg peeling that's ever gone on in my kitchen.  From this point forward, I'm a baking soda believer.
And then I went on to experiment with the ever so classic deviled egg.  Truth be told, I had some 365 light mayo in my fridge that tasted like poison and I needed an alternative.  Hummus seemed like the logical route.  This recipe needs some tweaking, but I'll give you the ingredients and measurement starting points to get going.