After flipping through the pages of a multitude of cookbooks for cakes to send out for Ariel, Val, and my gramma's birthdays, I spotted a poppyseed angel food cake.  Angel food cake?  Everyone loves angel food cake!  I hoped that this recipe would be enough for three mini loaves as I got to carefully cracking the eggs.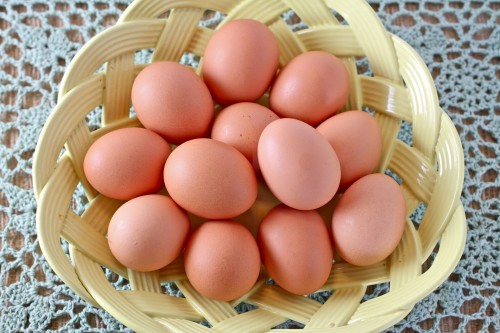 I used the angel food cake recipe from In The Sweet Kitchen, which called for 1-1/2 cups egg whites (about 10 to 12 eggs).  Other than making a big ol' pot of scrambled eggs for a group, I had never cracked this many eggs for a recipe.  I certainly had never separated this many whites from yolks.  Tedious, I tell ya!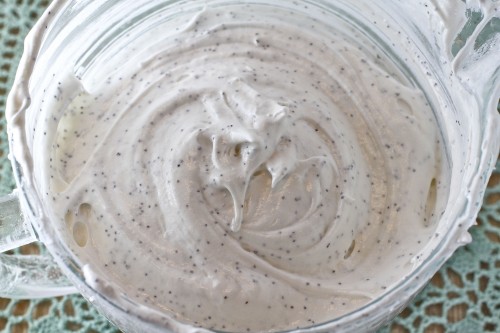 I frothed and fluffed an entire mixer bowl of egg whites and anxiously awaited stiff peaks.  And then it was time for the second best part of this recipe, folding in the sugar and cake flour with my hands.  There's something so therapeutic about hands-in-batter, hands-in-dough, hands-in-meatloaf, hands-in-anything.
And then the first best part of this recipe came into play – it made enough for three mini loaves and one regular sized loaf for yours truly.  I sampled some of the extra loaf and was so happy with how delicious the cake turned out.  I seriously want to make angel food cake all day errr-day.  This cake (without poppyseeds) and this frosting, everyday.  Yum!!

I carefully wrapped each loaf in plastic wrap and packed tightly with some paper stuffing.  I filled out cards with happy notes and sealed everything up.  And when I dropped each package down the mail chute, I closed my eyes for a moment, wishing I could be present for these birthdays and birthday hugs.  And when my eyes opened, I felt happiness in knowing that these packages will undoubtably relay that feeling.
Happy 30th, 29th, and 71st birthdays!  I love you and miss you tons!