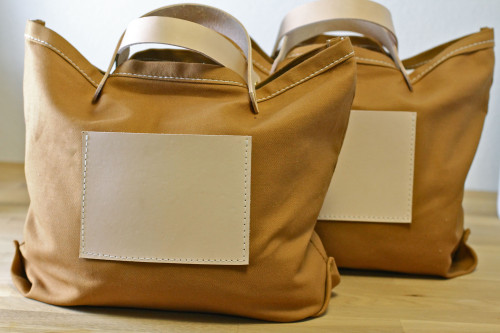 Almost immediately after moving to Austin, it was time for SXSW 2012. Ariel flew in from LA and we took on a very new-to-both-of-us town. One of her friends was working Hype Hotel and had plans to sneak us in to the Miike Snow show.  In the meantime, we sat next door drinking Mexican martinis, asking future friend Noah Marion to take this picture.
Mixing my virtual life and real life together wasn't quite a thing at that time. But Noah and I began following each other on Instagram the moment that photo was taken.  And then we kept in touch, supporting one another's projects in the form of "likes" and, from my end, the occasional "I really need one of your bags" comments.
Earlier this month, when I was craving a better than ever giveaway for FoodFash, I sent an email to Noah proposing this very post.  He suggested making a custom FoodFash bag and within days I was in his studio, poking around, asking questions, talking fabric.
It was wonderful putting a real story to an Instagram face.  I learned that Noah studied sculpture at Tulane and had an interior design practice here in Austin.  He described an inherited sewing machine and how the working order or availability of equipment steered his interests over the years.  I saw the first wallet, the first Noah Marion Quality Good, which is where the leather work began.  Then a Kindle case, a Macbook case, more custom requests, prototype creation, a website launch – it was was a whirlwind of a time that I didn't even realize I was watching.
So back to that custom FoodFash bag…  Here's your chance to win it! The giveaway begins today and ends at midnight on Tuesday, December 24th.  And then I'll be making someone's Christmas extra merry by announcing the winner on Christmas day!
And if you just can't wait for the winner to be announced and want to purchase this bag, hit up the East 2nd Street Flea where Noah will have six additional FoodFash bags for sale this weekend!