If ever there was a time to explore natural areas your city has to offer, it's during a pandemic with a toddler. Today we ventured to Bob Wentz Park, about 30 minutes from our home in Central Austin. We seem to finally have all the gear for a successful "beach" day and leave most of it in the car for max efficiency with weekend exploring (links below). Between perfect weather, short travel time, having the right gear, and a well laid out park – we had such a wonderful day! We arrived around 10:30am, but I'd love to shoot for before 10am next time so we can get a parking spot closer to the Point.
As a native Floridian, Texas lakes and beaches can't compare. But when it comes to kids, you don't need the best of the best, any water and sand will do. We have to make the most of what we have! With that said, we really liked the "beach" at Bob Wentz Park. I thought about it all day and I actually think I like this lake spot better than Galveston. I loved the shallow pools on the rocks so that Ezra could play with water without being IN the water. And he loves rocks so much, having rocks, shells, and coarse sand were just as perfect for loading up his trash truck as they were for making pretend ice cream.
I had a mini fail with lunch packing. I stopped for sandwiches, but the water got through the plastic wrap the sandwiches came in and the sandwiches were soaked. But I had plenty of other snacks to fill us up until we got home. Harvest Snaps, Hippeas, grapes, blueberries, and some un-pictured hummus. We also brought a few Electric Jellyfish, which made up for the fail :).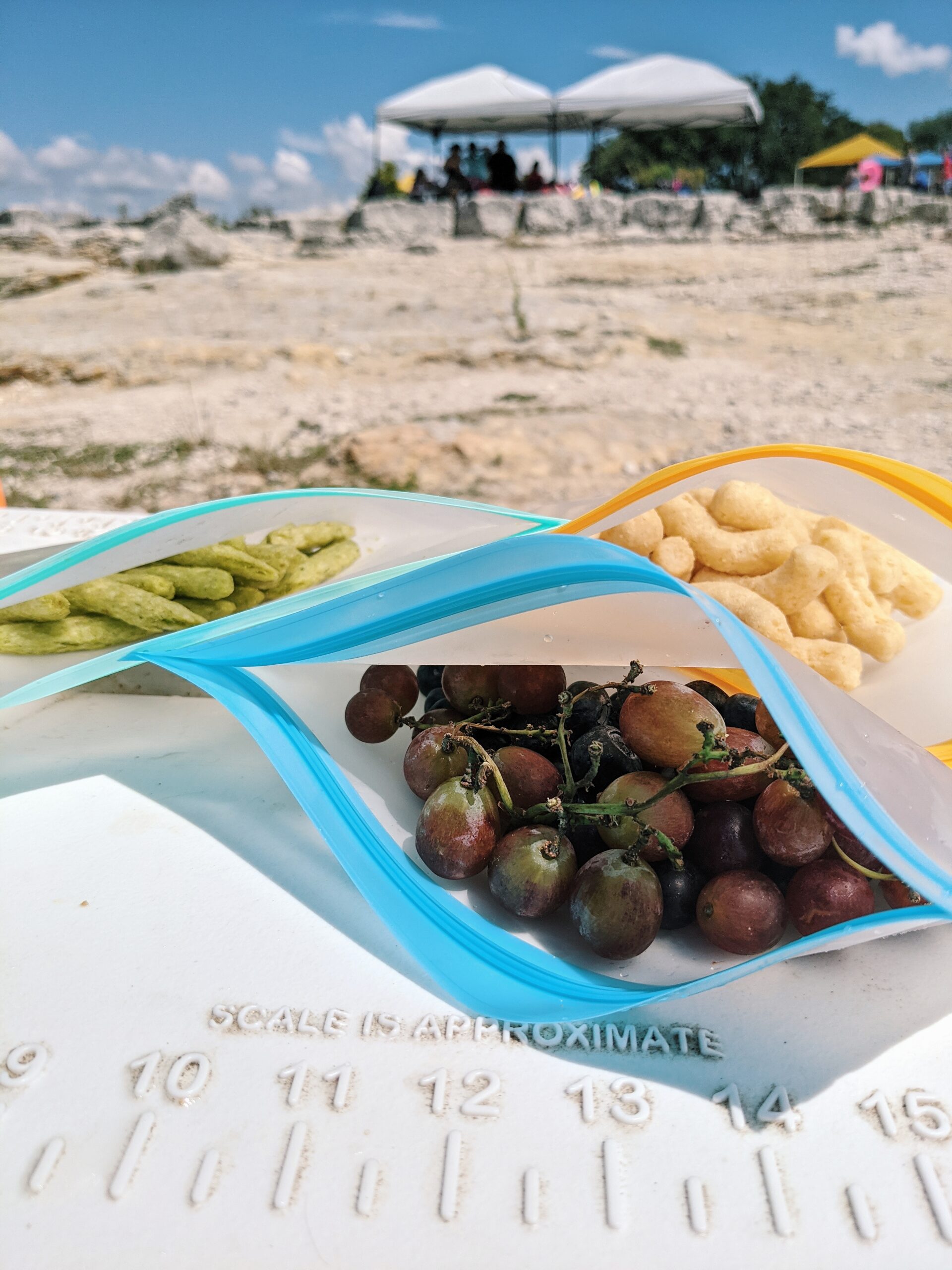 Ez and I were super covered up in SPF gear. I've really been loving long sleeved and legging UPF gear for him. And I finally bit the bullet and ordered a long sleeved suit for myself after a recent pre-cancer freezing at the derm (!!!). When we're both all covered up, it makes sunscreen application so much easier.
Here's a list of all of our tried and true products for the beach. All of these items were purchased (none gifted or sponsored), but I am utilizing affiliate links for some of these items when possible.