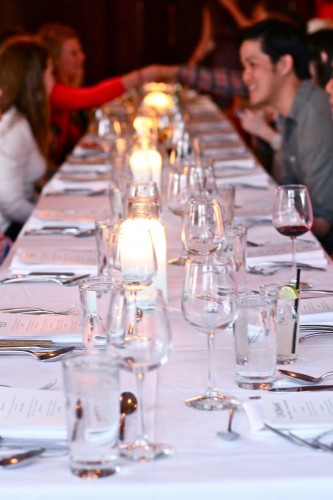 What a week!  SXSW13 was unexpectedly grand.  Five days off of real work.  Five days off of fake work.  Five days of resting my mind and cruising through the city, plan-less, with my best buds.  I can't wait to catch you all up!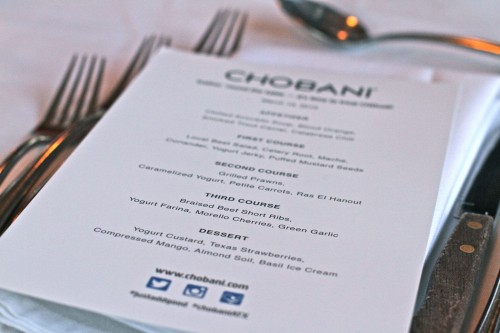 One of my first SX happenings was going to dinner with Chobani and a bunch of local bloggers at Parkside.  Megan and I navigated our Car2Go through ridiculous traffic, scored a super close, super teensy parking spot between two motorcycles, and got to reading about our Greek yogurt inspired dinner.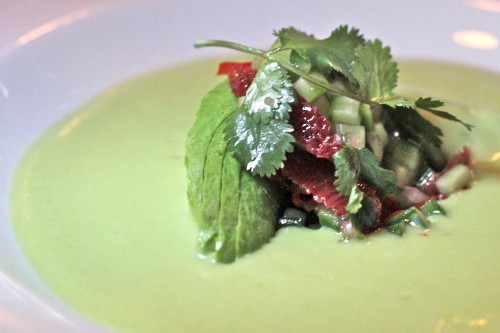 Avocado soup, beet salad, grilled prawns, braised beef short ribs, and yogurt custard desert – I should have paced myself.  But pacing was just not possible when each dish that arrived was completely divine.
Everything was so super delish, but I especially loved the avocado soup, prawns, and the basil ice cream that came along side the custard.  The soup was cool, crisp, with slight, salty bursts from the caviar.  The prawns were gynorm and wonderfully seasoned.  And the dessert…  Why wasn't the dessert served first?  I tried so, so hard to finish, but just couldn't.  Basil ice cream is happening in my kitchen.  Soon.
In addition to culinary goodness, the company was fantastic as well.  The folks at Chobani were so enthusiastic about being in Austin, meeting with Austin bloggers, and representing their company – I can't say I've met with a brand that exuded more positive energy.  And!  Megan and I sat across from Miss Melody Fury, a super cool character that I hope to run into again in the real world and virtual world, alike.
Thanks a million, Chobani, for such a fun night!