Not that pie made with canned pumpkin isn't real pumpkin pie… But pie made with fresh pie pumpkins is most certainly the way pumpkin pie was intended to be made.  And it's the way I intend to make my pumpkin pies as long as pie pumpkins are in reach.
The process of roasting the pie pumpkins added about ten minutes of active kitchen time and an hour of inactive kitchen time to the process, but the smell of your home and the wow from the crowd is totally worth it.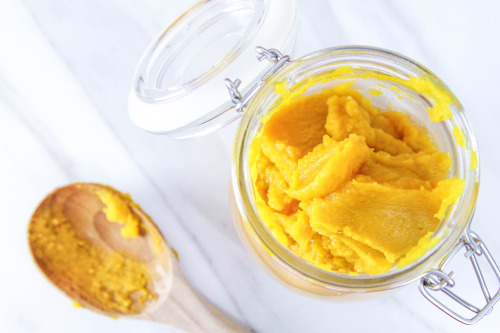 Fresh pumpkin, fresh ginger, specialty spices – this pie is worthy of being renamed a pumpkin spice pie.  And I just can't wait to serve this pumpkin spice pie for the third time this week!
*Recipe below adapted from this recipe.