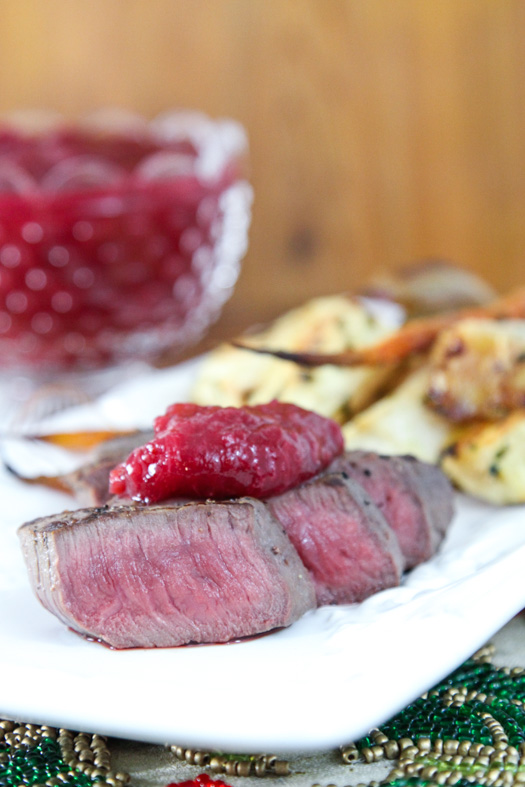 "Don't overcook it!", is the most common advice you'll get when researching how to prepare venison. And, after grilling these Marx Foods medallions, I can say with certainty that paying close attention to temperature is advice worth repeating.  While grilling, it seems impossible that meat could be done so quickly.  But because venison is exceptionally lean, containing about one-third of the fat of a lean beef cut, it cooks at record speed. I heeded caution and used a meat thermometer to ensure perfectly rare venison steaks.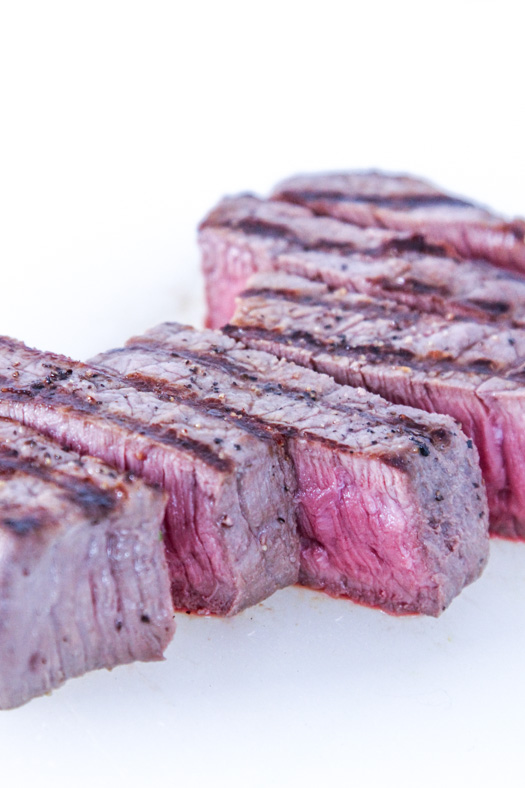 When deciding on how I'd prepare the venison, I took into consideration the quality of meat that Marx Foods had sent me in the past.  I knew this wasn't the kind of meat that should be buried in stew or overpowered with sauce.  It's the kind of meat that affords a minimalist approach: simple seasoning, careful cooking, complimentary sauce.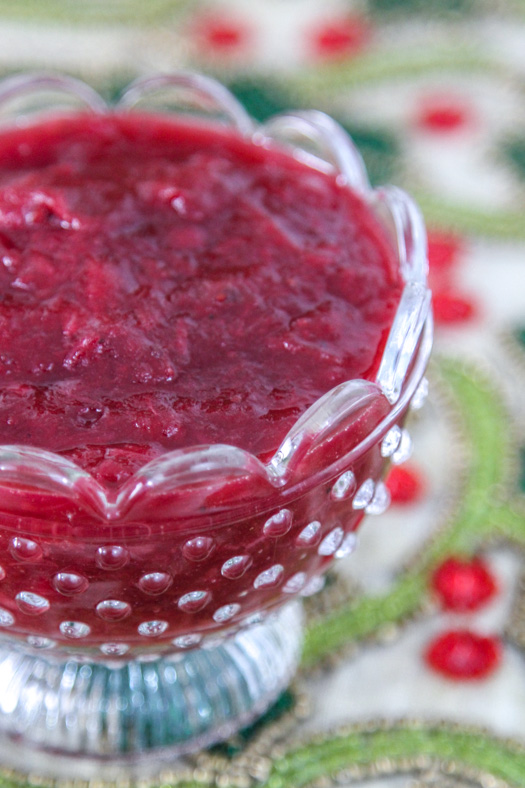 A buttermilk soak, olive oil/salt/pepper, and a piping hot cast iron grill pan was all this venison needed for cooking.  And then to celebrate the holiday season, I topped with a dollop of cranberry rhubarb sauce since venison pairs so nicely with classic fall flavors.  Instructions for venison preparation are below and recipe for cranberry rhubarb sauce can be found here.