Would it be so wrong to create a recipe, document said recipe, enjoy the heck out of it, but not post it? Because that's what's happening here.  I made a delicious concoction of caramelized onions and goat cheese.  And I fell in love with roasting eggplant slices.  But…
I just can't post a recipe that is SO time consuming to make and only feeds the mouth of… one.  And I'm not sure how I feel about the fact that I took down an entire eggplant, half a package of goat cheese, and a half of a caramelized onion on my own.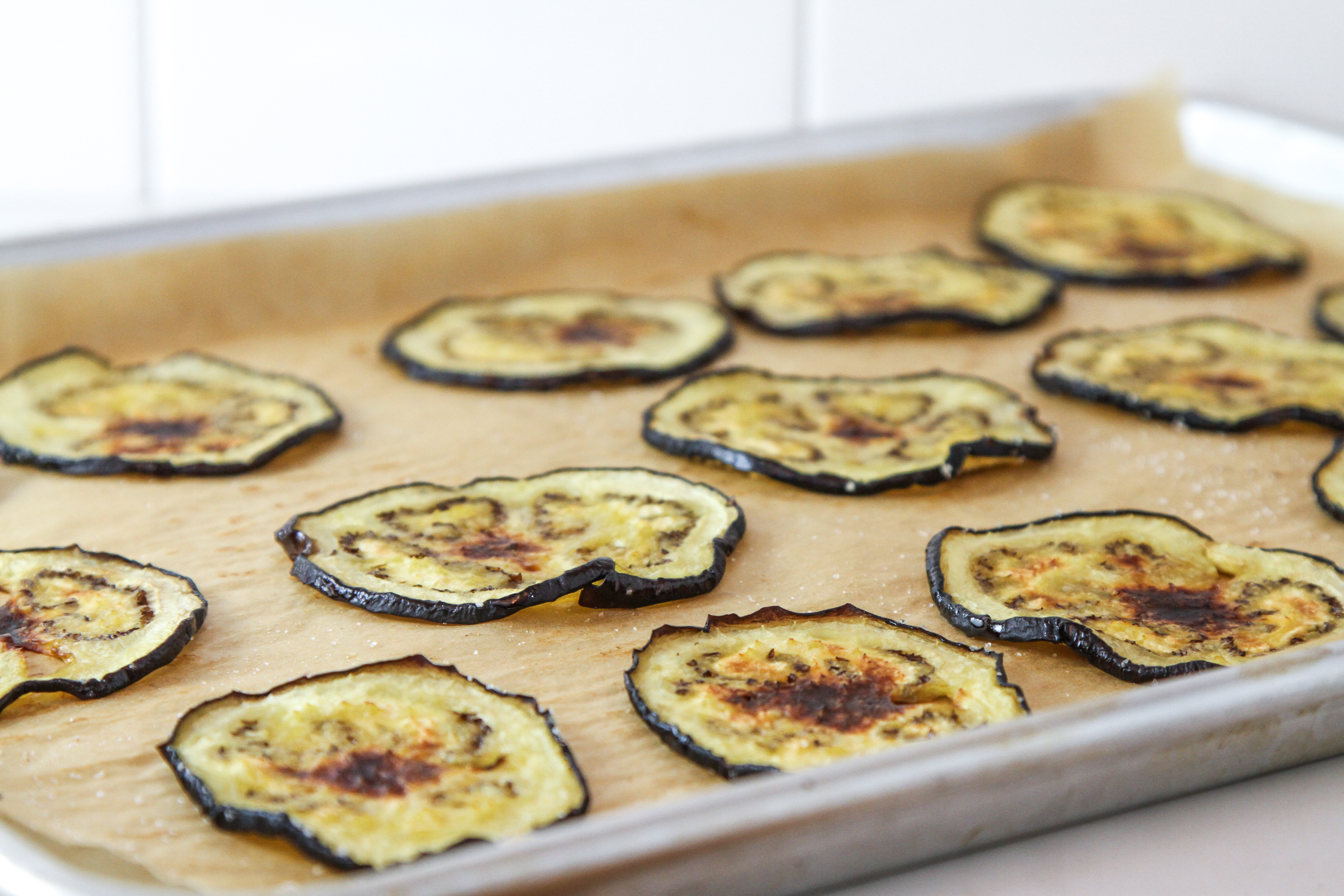 But what I am going to do?  Share how to roast eggplant slices.  Because after tasting the roasted eggplant there really wasn't a need for any toppings.  The roasting process rids eggplant of its infamous spongy texture and brings out an amazing flavor I never knew existed.