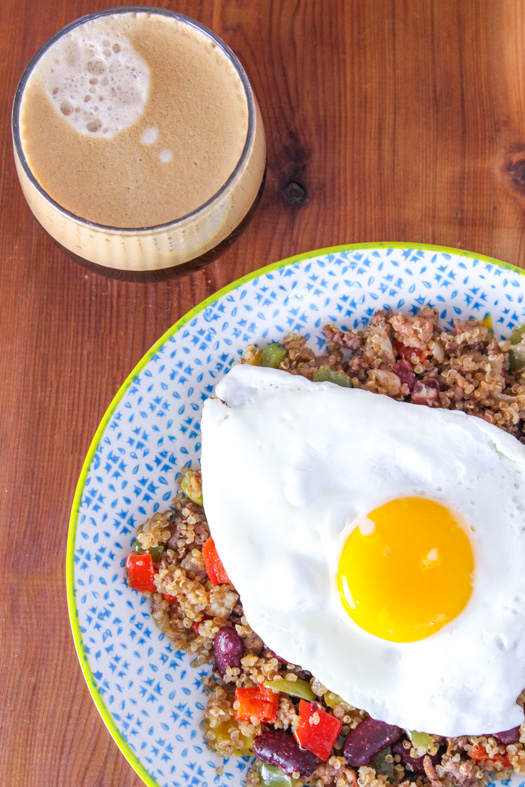 If I'm not cooking, Snap Kitchen is my 100% go-to for quick, healthy eats.  I have regular favorites: salmon salad, turkey chili, veggie lasagna.  But the one I just can't seem to get enough of these days is the bison quinoa.  Yep, bison!
After eating bison quinoa for lunches in a row, I thought "Hey! I can totally make this".  After all, the ingredients are pretty visible and hashes are pretty flexible.
I added some hot Italian sausage to get some extra grease to sauté the veggies in, but you could get by with using 1-1/2 lbs of ground bison in lieu of sausage.  And leftover hash is perfect reheated and topped with an over medium egg.