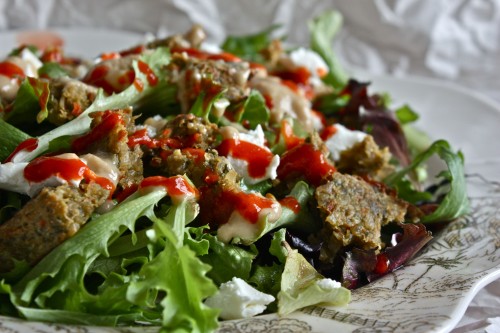 I stumbled upon this salad recipe a couple weeks ago and couldn't wait to try it.  And considering that I use Jenna's pizza dough recipe on the regular, I trusted that this recipe would also taste every bit as good as it looked.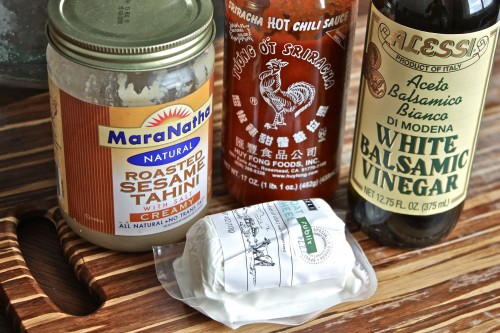 I remember tasting tahini the first time I made hummus and thinking… Ew.  But each batch of homemade hummus was accompanied by another tahini tasting, followed by an increased liking of the used-to-be-strange-to-me taste.  Now I find myself sticking my spoon in the tahini jar a little more frequently than the peanut butter jar.  Weird?  Possibly.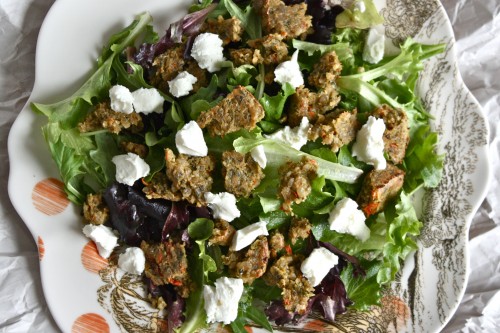 And mixing tahini love with sriracha obsession?  Bomb.com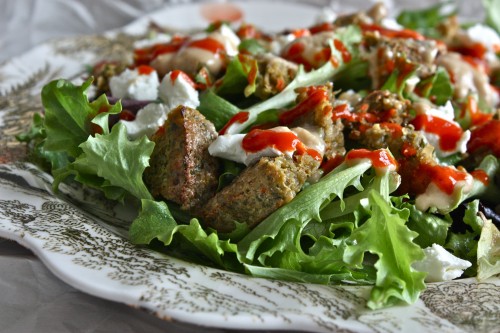 This salad was simple enough to throw together during a weekday lunch, but complex enough to leave you wanting for nothing.  I had never (knowingly) tasted white balsamic before and was so pleased with how well the vinegar flavored without overpowering the other awesomeness this plate had to offer.  I'll be making this salad again and again and again.  That's a promise!