Prior to heading to LA, a new restaurant in Austin dropped off a bunch of packaged lunches at my office with hopes that we'd become addicted and turn to them for our catering needs.  The name of the restaurant slipped my mind, but the broccoli salad they dropped off did not.  From what I remembered, the salad consisted of broccoli, carrots, dried cranberries, and a nut.  I trucked on over to Trader Joe's this afternoon to get the ingredients and give this salad a shot.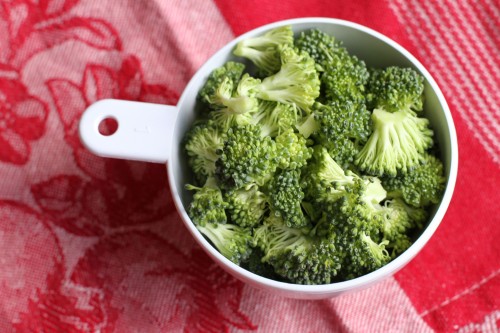 FoodFash Broccoli Salad
2 cups chopped broccoli
1 cup shredded carrots
1/2 cup dried cranberries
1/2 cup chopped pecans
1/2 cup finely chopped red onion
5 to 6 ounces of vanilla Greek yogurt
In a medium sized bowl, add all of the ingredients except for the yogurt.  Stir the veggies until they are evenly mixed, add the yogurt, and then mix again.
Although my version wasn't nearly as "restaurant tasting" as the restaurant version, I have a feeling that mine is wayyyy less caloric than what I sampled last week.  I loved all of the tastes, textures, and crunch.  And I could totally see myself keeping this salad on hand as a snack in between meals when I need some energy and something to munch on.