As soon as Thanksgiving fullness wore off, Val and I started scheming about weekend brunch plans.  She suggested Oxford Exchange, the newest of her favorite places in Tampa town.  She described the concept and I was sold.
I woke up this morning beyond excited for brunch, appropriately humming Oxford Comma.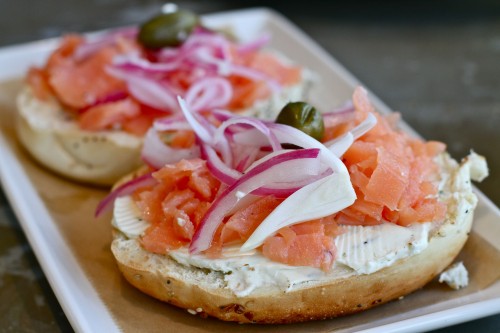 We sat in the main dining room, which was the perfect combo of light, airy, crisp, and cozy.  Every detail, from the wall tile to the ceiling panels to the light fixtures…  amazing.  Architecturally speaking, Oxford Exchange might just be the best restaurant thing Tampa has going on right now.
After I finished ooohing and ahhhing, I read through the varied, yet simple, menu.  My biggest brunch peeve is when a major breakfast component is forgotten.  That was certainly not the case with this menu.  Eggs, pancakes, oatmeal, lox, all covered.  We went with smoked salmon bagel and fresh berry pancakes and couldn't have been more pleased.  The goodness and proportions were as equally thought out as the ambiance.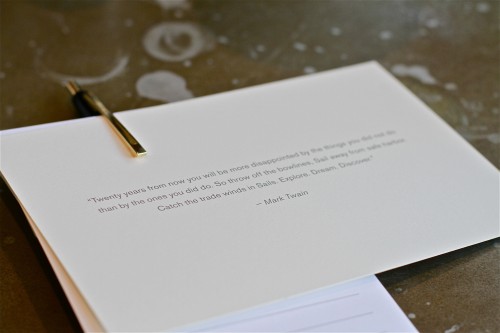 And when we finished up, the server brought us the check with a quote of the day.  It was the brunch equivalent of a fortune cookie, but cuter.