It's well into hatch chile season and, after weeks of passing by giant hatch chile displays at the store, it's about time for me to get on board and make something hatch-chile-special!  This recipe was inspired by a visiting FoodFash mom, hosting a build-your-own bloody mary brunch, and an extreme craving for cornbread.
… And maybe the ever-present desire to torch food on the gas range.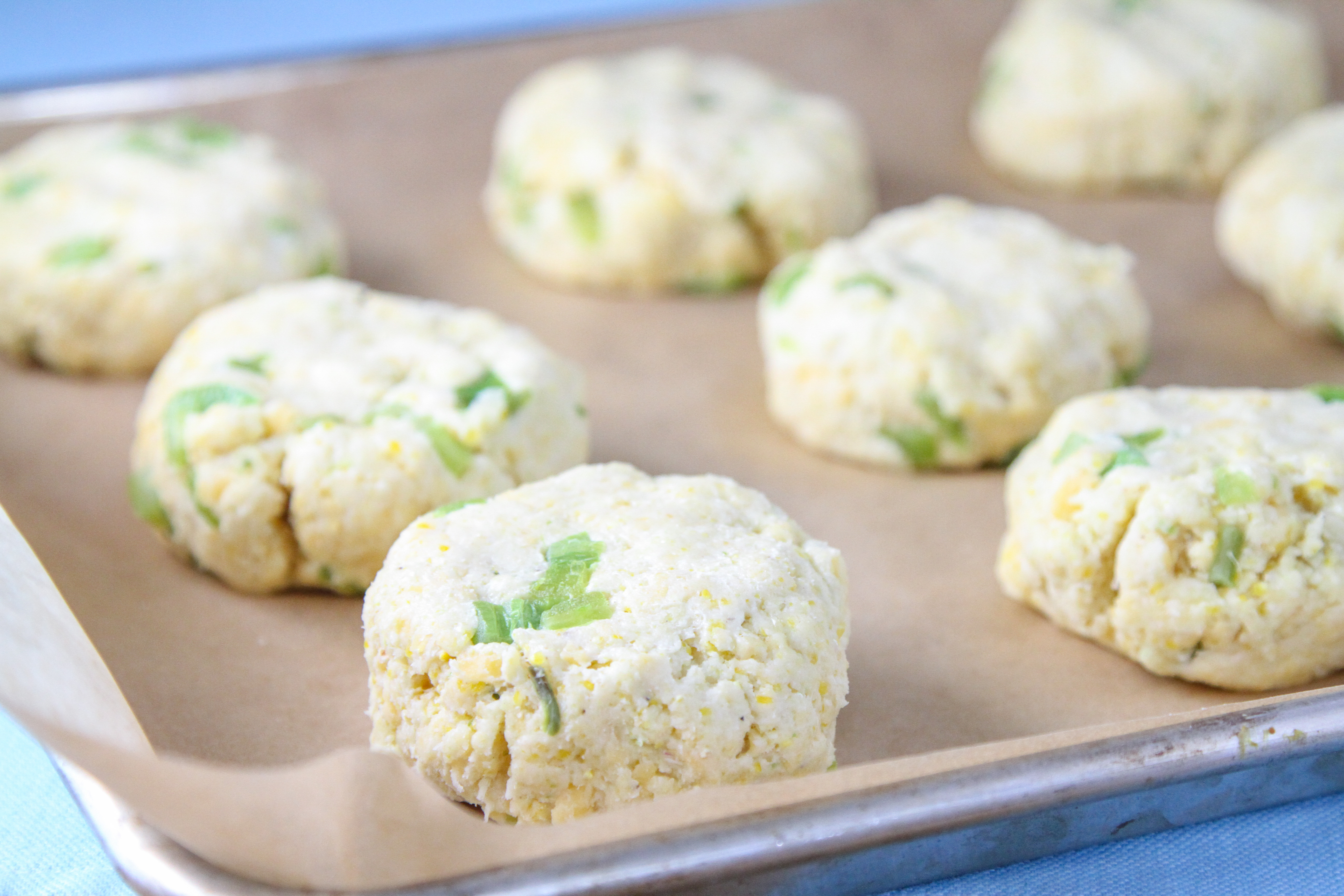 I used a savory scone recipe that I had prior success with as a guide, adding yellow cornmeal for texture and hatch chiles and sharp cheddar to step up the flavor game.  And the resulting scone was seriously something special.
The lovely crowd above gobbled them all up!