Val and I kicked off her second weekend in Austin by heading to the heart of downtown and eating some fancy BBQ at Lambert's.  Although a Texan would frown upon taking a visitor to fancy BBQ, to a Florida girl, pulled pork covered in sauce is where it's at.  We both cleared our plates and headed across the street to ACL Live to get our listen on.
ACL Live was such an awesome venue!  The stage could be seen from every spot and the acoustics were top notch.  It was also super easy to get a cocktail, which was important since we didn't love the bands that were playing.  We headed out early and walked down the street to Péché, which is perhaps my favorite all around spot in Austin.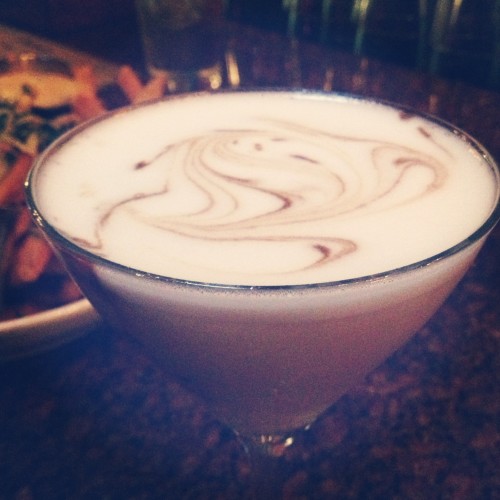 I introduced Val to absinthe and, as a fellow black licorice lover, she thought her cocktail was life-changing.  I stuck with my go-to's, the absinthe god and the silver monk.  Val went with the tru blood and death in the afternoon, which both were straight up absinthe and champagne.  Did you know that mixing absinthe with champagne is a Hemingway creation?  A bartender that can get nerdy about booze… Love.
We finished off our night with an olive oil cake desert that was served with meyer lemon sorbet, candied nuts, and cream.  We cabbed home, completely satisfied with all that we packed in to another super fun girls' night.  Happy Friday!