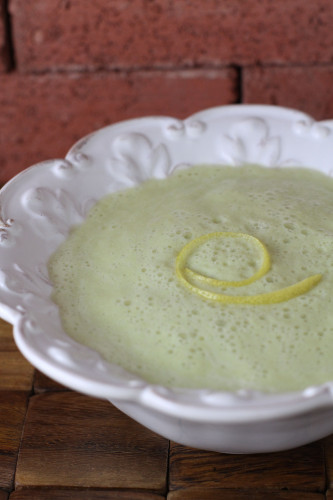 From the moment I landed in Tampa for Christmas, it was lunch/pub crawl/brunch/cocktails/dinner/wine/repeat. It was wonderful sharing such merriment with my family and friends, but it took a toll on my entire being.  I knew when I hopped on that plane back to Austin that I needed a detox, stat.  So I stopped by Snap Kitchen before unpacking a thing and picked up enough juice for a three day cleanse.
The juices did a great job of filling me up and keeping me energized on the first day, but day two was a different story.  I'm such a savory-loving girl and I just wanted something other than cold, sweet juice for "dinner".  I recalled a soup that Molly made for me a while back that was totally cleanse appropriate.  And I found that this was the perfect thing to keep a cleansing girl on track.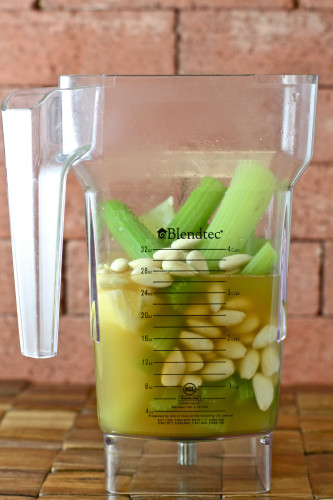 Celery, almonds, vegetable broth – that's it.  Blended all up, the rich and creamy soup felt like I was doing something wrong. But knowing that celery is an excellent source of antioxidants and has anti-inflammatory properties, I kept right on drinking.
Soup recipe can be found here.