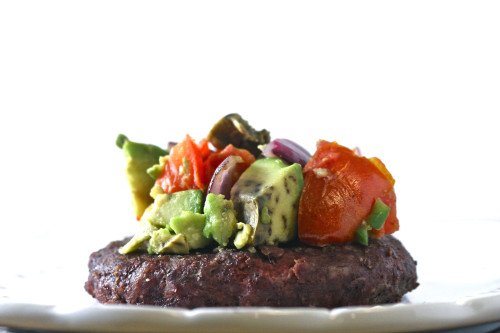 It's been a while, guys, since I've been this excited about anything a recipe.  The kind of excited where my heart gets poundy, my bangs get sweaty, and I'm consumed with this energy that makes it almost impossible to eat the food I'm so excited about.  Ok, so maybe the sweaty bangs have everything to do with grilling and an extended Austin summer. But the rest, the rest of this hoopla was totally about the dinner.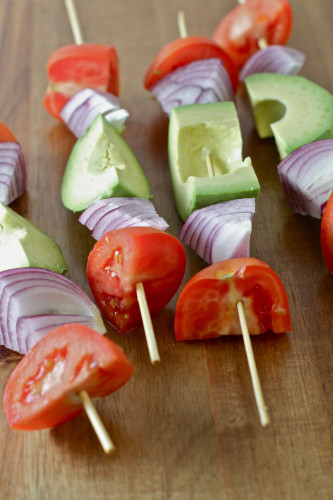 After buying some bison burger patties from Trader Joe's, I entered this massive Google/Pinterest thing – a rarely craved burger shouldn't be ordinary, after all.  I found the appropriately titled Women's Health Mag post "Best Burger Toppings" and was immediately drawn to the grilled guacamole.  "Why isn't this being done all over the place?", I thought.
Not knowing how to use a grill aside, everything about grilling guac was easy.  Chop, skewer, grill, chop again, stir.  I didn't use any of the rations or timing in the recipe. And with the addition of some extra lime juice, I felt the salt and hot sauce unnecessary.
It was love at first tart, smoky bite.  I put a dollop on the bison burger, had a holy-crap-I-made-this moment, pulled out my 100mm macro and tripod (told you I was excited!), and shot this burger in a way that it deserved.