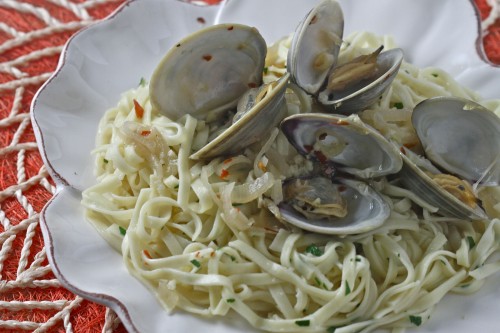 I moved into my new place ten days ago and I'm happy to report that three dinner parties have taken place in my freshly decorated dining room!  Mexican night, Hansell cooking night, and clam night.  It's so wonderful to be in the kitchen whipping up some dinner and see your favorite friends walk up with a bottle of wine.  Perfect, actually.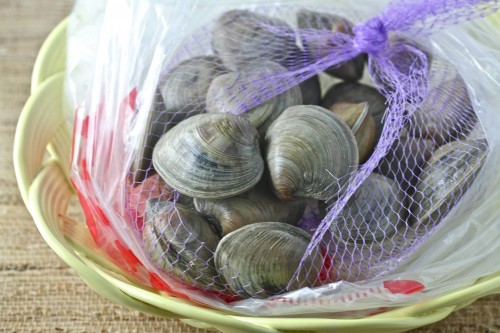 I had been craving linguini with clam sauce for a while, maybe years, when Dickie asked if I'd make some after seeing a clam recipe on a Jacques Pépin rerun.  "Dickie, have you ever even had clams before?", I asked.  I knew the answer was going to be no.  But I also knew that if Dickie asked me to make clams then he'd already made up his mind that he was going to try some clams.
I found Giada's Spicy Linguini with Clams and Mussels recipe and prepared it exactly as written with the exception of using only clams.  Not only was this recipe extremely easy, but it was also fun to see the shallots separate so perfectly, the sauce thicken so quickly, and the clams burst open letting you know they were ready.  The slightly spicy sauce complimented the egg linguini so well that I ate seconds.  And then thirds.  It's safe to say that I will definitely be making this dish again for my next house guest!