It's hot, hot, hot time again!  That hot kinda time when all you want to eat is super cold chicken salad and even colder popsicles.  It's totally here.  And I'm totally down with it.
I stumbled upon this recipe when looking for simple popsicle combos.  I swapped out pineapple juice with a cup of frozen mango.  And then I only used a cup of canned coconut milk because sometimes I… can't read so good.  Also, I bet they meant this kind of coconut milk.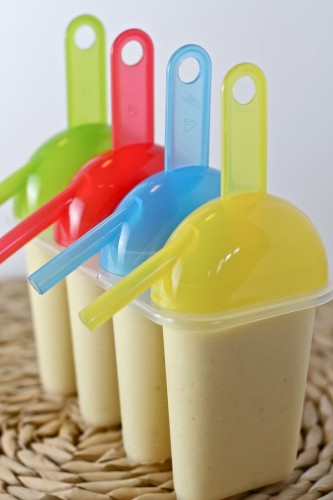 Even though these pops turned out more banana-y and less coconut/mango-y than I was hoping for, they were still guiltlessly refreshing after a 100-degree afternoon run.  I imagine my next take will have coconut extract, frozen pineapple and… maybe some rum.