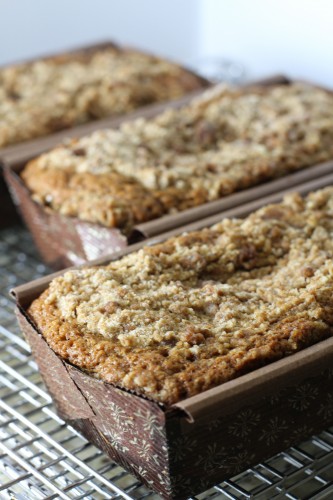 Sooo #bakingbootcamp was pushed to the back-most back burner over the past couple of weeks.  Perhaps it had something to do with checking croissants off my list and feeling like other recipes couldn't quite cut it in the challenging department.  But I suspect it had more to do with craving QT with Austin after being out of town so much and just wanting to explore .  Either way, it was high time for me to get back to it.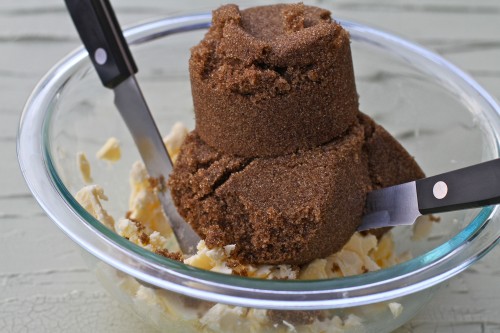 After mailing out a ton of cookies last year, I asked the blogging world for suggestions on what else I could send.  Cookies, although I adore the batter, are awfully boring to make.  And when a few of my HLS buddies chimed in offering suggestions, I thought it would be super appropriate to bump them to the top of the list and mail them their suggestions.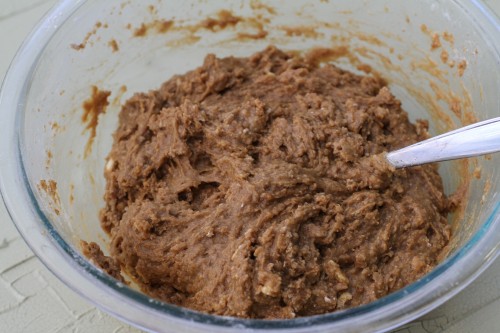 I prepped batter for three coffee cakes: one for Kelly, one for Mindy, and one for Julie.  And I poured the batter evenly into three adorable paper loaf pans that I bought specifically for postal goodies.  I put them in the oven and waited and waited and waited.
The baking took much longer than expected, which made me nervous.
So nervous that I had to taste a wedge of one of the cakes before sending.  And since I couldn't send a sampled cake to friends, I quickly labeled that box "To: Gramma".  I went through my emails and labeled the remaining cakes with the first two addresses I found (Mindy's & Julie's) and made a mental note (this blog) to ask Kelly to re-send her address for the next round of goods!
I can't wait to hear how these cakes survived going postal!