I've been trying to come up with a chai tea recipe ever since Gevalia sent me a sampling of teas back in September.  September!  But between a lot of life distractions and being completely stumped, three months just breezed on by.  I'd say "Oops!" if these waffles weren't well worth the wait.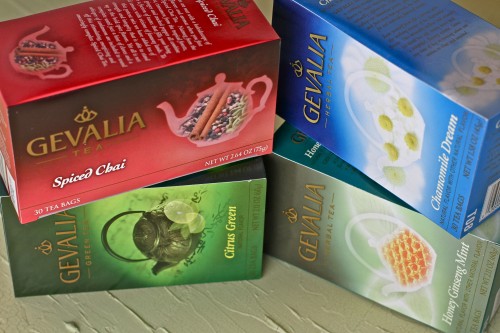 FoodFash Chai Waffles (yields 6 waffles)
2 spiced chai tea bags
1/2 cup whole milk
1/2 cup water
1 cup all purpose flour
2 tablespoons white sugar
1 teaspoon baking powder
1/2 teaspoon baking soda
1/2 teaspoon salt
1 egg
2 tablespoons butter, melted
In a small saucepan, bring milk, water, and tea bags to a boil.  Reduce heat to low and let simmer for 2 to 4 minutes, depending on how strong of a chai flavor you'd like.  Discard tea bags and pour tea into a liquid measuring cup.  You should have about 3/4 cup of tea.  In a medium-sized bowl, mix all of the dry ingredients.  Add egg and butter to tea and whisk until blended.  Add tea mixture to flour and whisk until all of the liquid is incorporated into the flour.  Use a 1/3 cup measure to scoop the batter into the waffle maker.  This recipe would also work well for pancakes.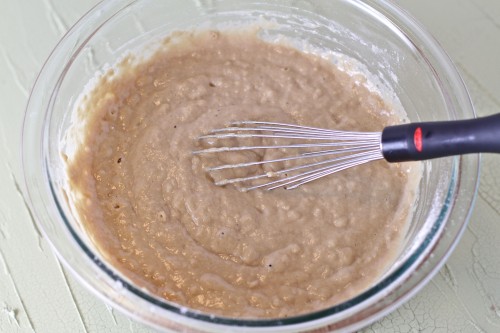 I'll admit that I have a serious batter problem before telling you that I ate a solid quarter cup while waiting for the first batch of waffles to cook.  But batter problem aside, this stuff was really stinking good.  And when I tasted my first cooked bite, every suspicion of goodness that the batter had given me was confirmed.  And according to my roommate, if you dip these waffles in your coffee, it's "a whole new level" of goodness.