I had a genius idea the other day. It came about after my friend Jodie, who recently moved from Texas to Hawaii, posted a few delish-sounding recipes on my Facebook page. She also posted that she wished we could bake these recipes together. Just as I finished typing that I wished the same , I, more excited than ever, started pressing delete-delete-delete. It's twenty twelve for goodness sake, why can't we bake together? Isn't this the type of stuff that Skype is meant for?
We set up a time that would work for both of us: noon Hawaii time, five Texas time. We placed our laptops in the kitchen, got fully acquainted with technology, and got to chatting as if we were across the table from one another. Kara joined us and kept Jodie company while I chopped. She poured us some wine and we cheers-ed our glasses to the screen. It was epic. I plan on Skype bake-dating as often as possible. Emily, Ariel, Sarah – I know you're down for this.
The recipe we ended up baking from was Baked by Rachel's Apple Snickerdoodle Cobbler. Jodie followed the directions to the tee. And I, well naturally I made some minor modifications.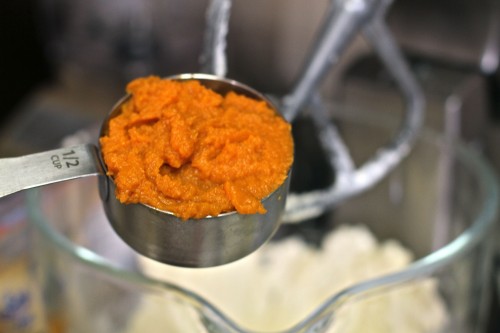 I left the apples unpeeled because I recently saw someone else bake with unpeeled apples and it seemed like the easier way to go. I also substituted the egg for 1/2 cup of canned pumpkin and added pumpkin pie spice wherever cinnamon was called for.
It turns out that apple peels get super soft when you bake them, so time spent peeling would have been unnecessary. And the addition of pumpkin and pumpkin pie spice was totally a good call. Baked spiced apples with a hint of pumpkin… All things that make you go mmmm.