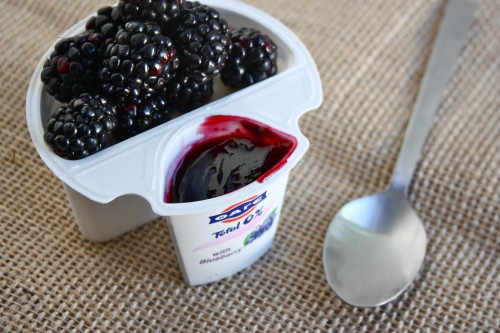 Breakfast:  Fage Greek Yogurt with Blackberries
Lunch:  Curry & Coconut Oil Acorn Squash with Garlic Knots
Yoga!!!
Post-Yoga Snack: Watermelon
Dinner:  Roasted Tomatoes & Portobello Mushroom with Garlic Knots
I've had my eye on Black Swan Yoga since the moment I figured out which area of Austin I wanted to live in.  The studio is steps from my apartment, they offer more classes at more times than you could ever imagine, and you can tell just by reading their website that the vibe is spot on.  When Andrea suggested meeting up for another workout after last night's boot camp class, I had my fingers crossed she'd want to check out Black Swan.  Finger crossing was unnecessary as she was already a fan.
The power class was great!  It ended up being the perfect amount of strength and stretch for our already aching tush and thighs.  I haven't been this happy with a studio since YogaSport in Dallas.  Yay Austin!!