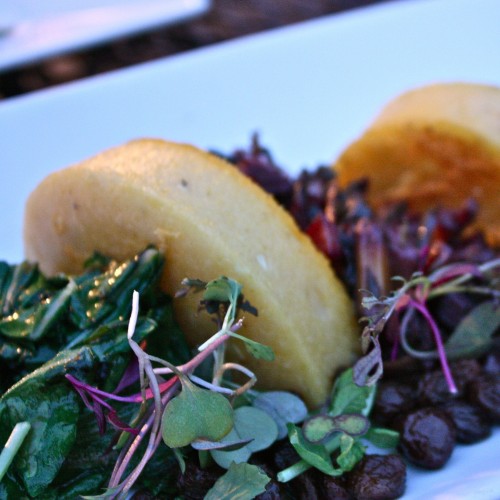 My last weekend in Tampa was one for the gluttonous books.  It started on Friday, ended on Sunday, and provided me with five pounds of extra errr love.  I am perfectly OK with tighter than usual pants.  It was completely intentional and oh so worth it.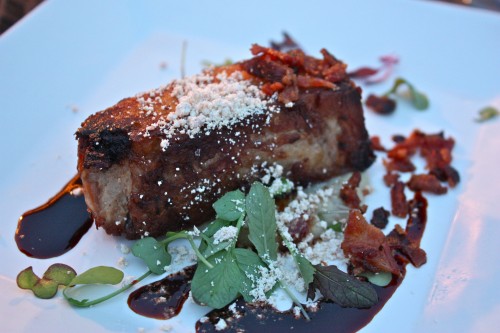 Friday night, Lex, Lindsey, and I went to The Refinery where we split a handful of small plates and entirely too much red wine.  We cleaned our plates and headed to Fly, where we bounced back and forth between the upstairs and downstairs bars, sampling concoctions from my two favorite bartenders.  We laughed, we danced, we woke up on Saturday with upper-twenties-hangovers.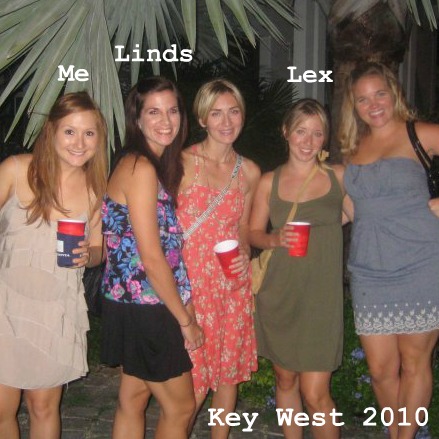 We completely failed in the picture department.  Thank goodness for Facebook…
Saturday night, Val, Amber and I cashed in my coveted Pizza Fusion coupon and had a pizza/movie/brownie sundae sleepover.  I think we all agreed that we had never felt so full in our entire lives.  The feeling was worse than hoarding candy on a childhood Halloween, but we powered through it until it was time for the deepest food coma sleep EVER.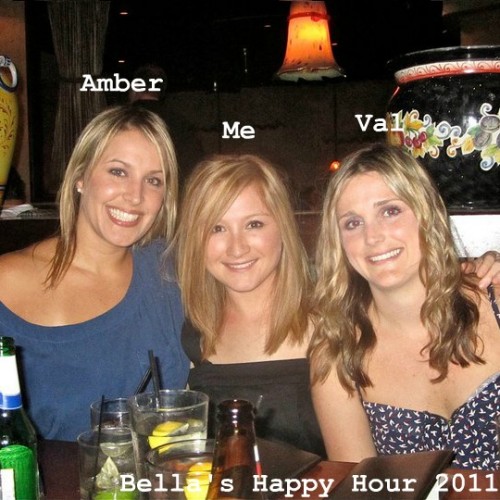 On Sunday, after two serious girls nights, it was time to meet up with the boys and the family for brunch at Gaspar's Grotto.  We packed around a few umbrella covered picnic tables and dug into more deliciousness.  My mom and I split the eggsters rockefeller which was so much better than I would have ever imagined.  Forget Canadian bacon, I'll take spinach and fried oysters any day.
I couldn't have asked for a better day.  My oldest friends, newest friends, and family, enjoying yummy food, bloody marys, and sunshine together?  Nothing could have topped that!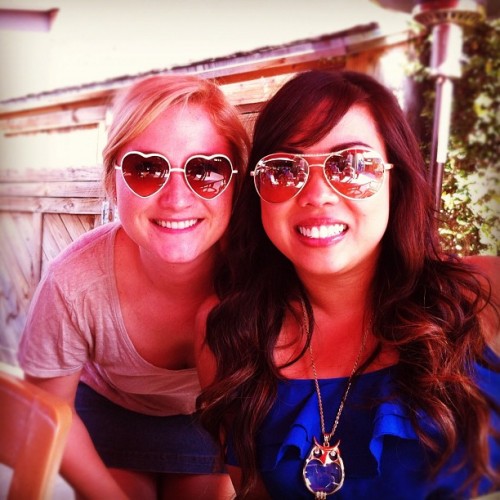 And there were even presents!!  Colette brought me a pair of Austin approved shades that I can't wait to pair with my favorite bikini this summer.  They'll be a good conversation starter, don't you think?
And it dawned on me as I uploaded this picture that brunch was my last Tampa resident meal with Robbie, my all time favorite lunch buddy…  Yikes.
But it wasn't just an amazing day, it was an amazing weekend filled with as many good memories as we could possibly squeeze into a way-too-short-two-days.  I am beyond blessed to have so many wonderful people in my life and, even though it's so tough to imagine my day-to-day without them, I know without a doubt that we'll be seeing each other soon (benefit of moving to a cool city, right?).