My first salty/sweet obsession happened when I lived in Dallas and had my first taste of World Market's sea salt dark chocolate.  I'd treat myself to two squares every night after a run on Katy Trail or a class at YogaSport.  It was ritualistic and I kept my pantry stocked.  Of my final errands before moving back to Tampa was buying the remaining stock at multiple World Markets before hitting the road.  Crazytown.  It all melted.  I was devastated.
Not too long after discovering salty/sweet, spicy/sweet earned a place in my tummy heart. While Sarah was still living in LA, we headed over to The Hungry Cat for cocktails and the Sweet & Vicious caught our attention.  Super light, faintly sweet melon, a jalapeno kick, and vodka.  I still dream about that cocktail like a long lost love.
I could have prepared a typical Earth Balance, dash of salt, sweet potato tonight, but…  I knew I could do better.  I saw marshmallows in the fridge and salty/sweet came to mind and then spicy/sweet tried to take over until they all came together for spicy/salty/sweet!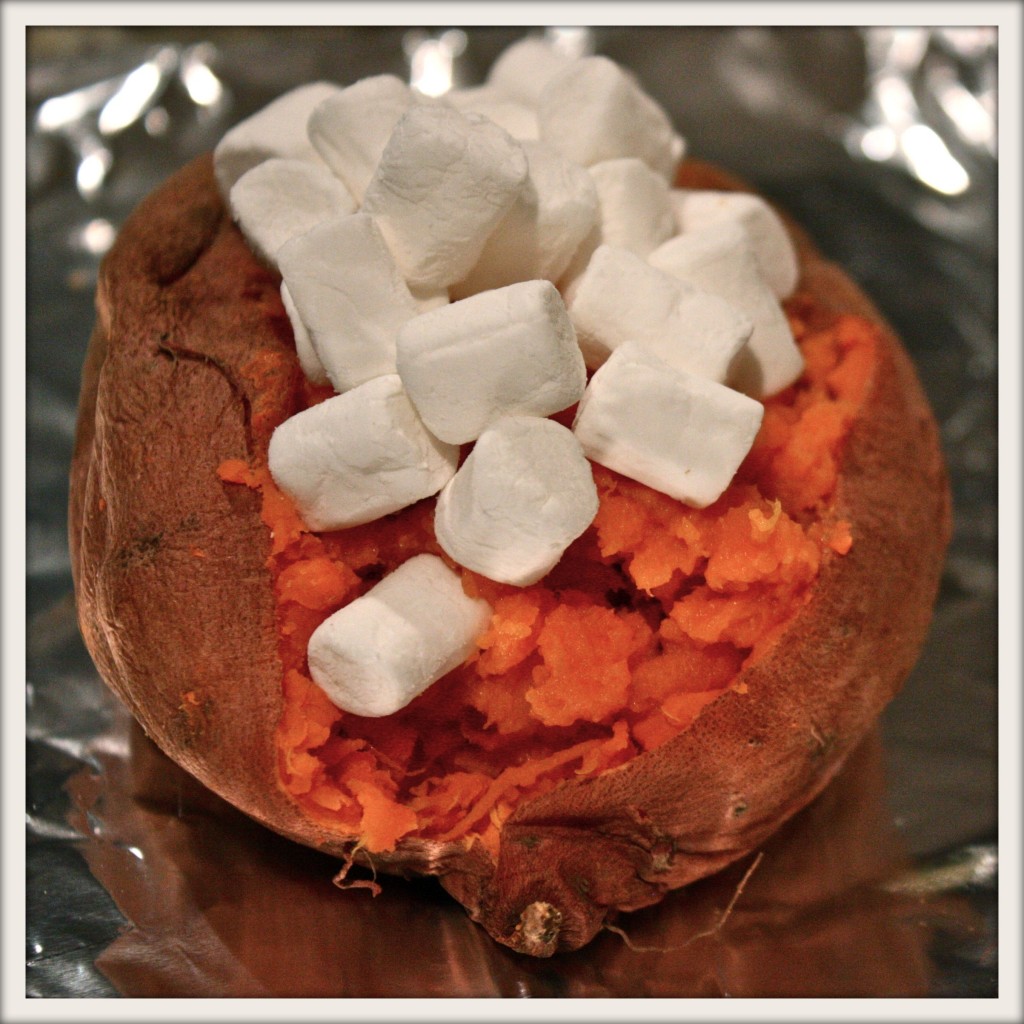 FoodFash Spicy Salty Sweet Potato
1 medium sized sweet potato, cooked
1 tablespoon Earth Balance (or butter)
1/2 teaspoon crushed red pepper
1/4 teaspoon salt
small handful of mini marshmallows
Scoop out all of the insides of a fully cooked sweet potato and put them into a small bowl.  Add butter, crushed red pepper, and salt to the sweet potato and mix well.  Stuff the sweet potato insides back into the potato skin.  Top with mini marshmallows and broil until marshmallows are the desired toasty-ness. Keep an eye on the marshmallows because there's a fine line between perfect burned and gross burned!