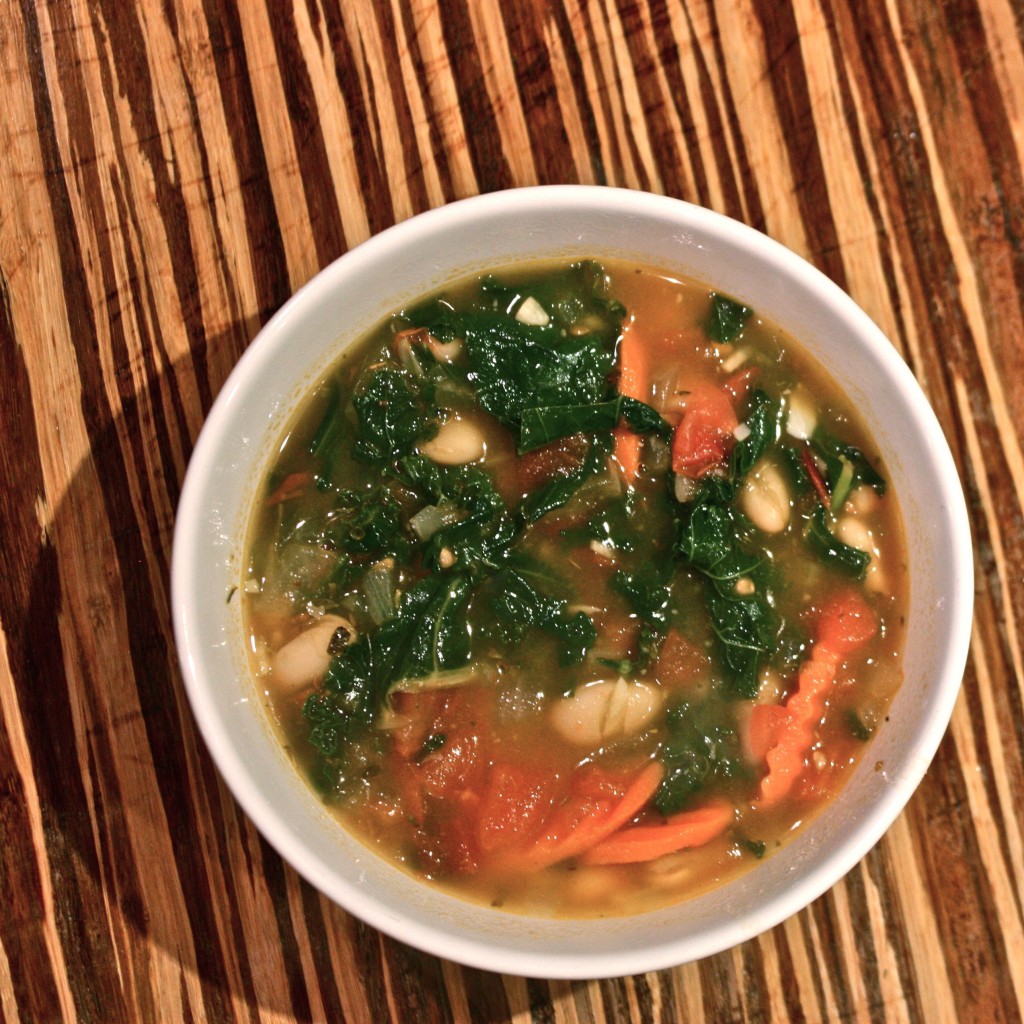 I suppose that the end of daylight savings time is an appropriate start for soup season.  And my first soup of this season?  Kale and White Bean.  Yum.
I modified this Whole Foods recipe into something more fresh, more me. Their directions apply whether you make their quicker version or my fresher version.
FoodFash Kale & White Bean Soup
2 tablespoons olive oil
1 medium onion, chopped
4 cloves of garlic, chopped
1 – 32 ounce box of vegetable broth
4 cups of chopped kale
2 large tomatoes, chopped
1 cup of sliced carrots
1 teaspoon garlic salt
1 teaspoon dried oregano
1 tablespoon sugar
2 – 14.5 ounce cans of white beans
White beans in soup eliminate the need for noodles, which means I'm a really big fan of white beans.  Mix noodle-less soup with hearty kale and carrots and, well…  you've got yourself a complete little dinner.
I was extra hungry after completing Week 4, Day 3 of my running app, but two bowls of soup and a Tofutti chocolate covered flowers pop filled me up quite nicely.  Looks like I'm bag on the health wagon!