I mentioned yesterday that I bought a bunch of greens on my way home from the airport.  What I didn't mention is that they were completely uncoordinated greens.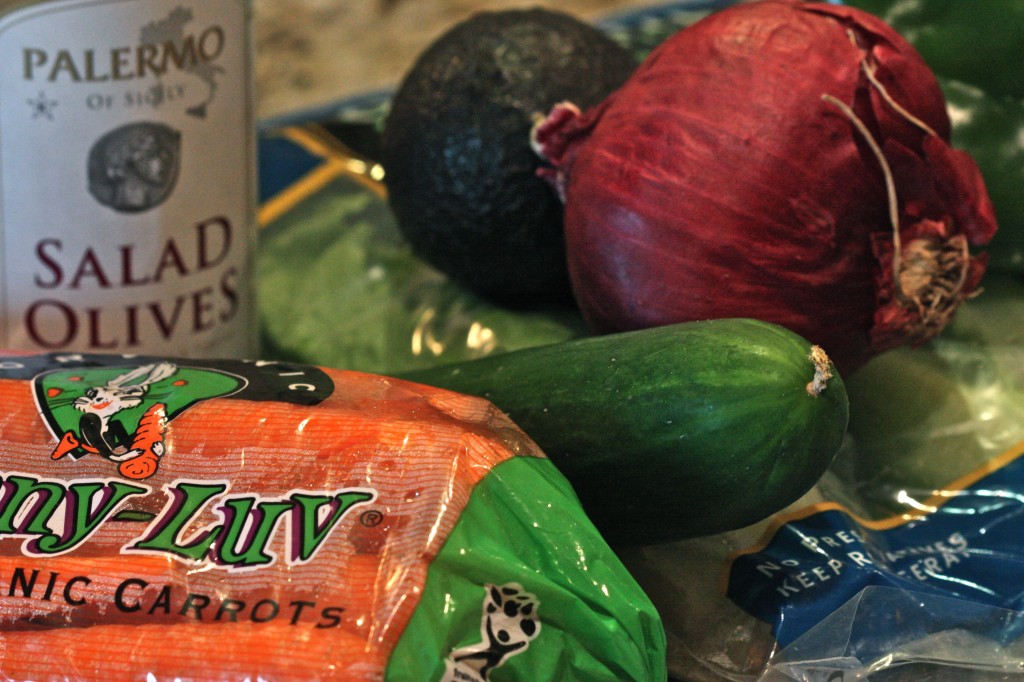 As I set out the veggies for their photo op, I thought to myself 'this doesn't look very good'.  But I kept coarsely chopping in preparation to use the salad chopper I've been unintentionally neglecting.
In hindsight, I should have left out the red onion and green pepper – I wasn't in the mood for such strong flavors.  And the olives were neither a good nor bad addition.  Romaine, avocado, carrots, and cucumber would have hit the spot.
But then the choppedness happened and, aside from an occasional oddball onion/pepper bite, all was well in my world.  Perhaps I should leave the chopper on the counter as a constant reminder of how good I feel after a vegilicious lunch!
What is your favorite chopped salad combo?