I learned a few new things tonight, namely things about chocolate.  Like… Did you know that cocoa comes from nibs within those little pebbles and those little pebbles come from the oversized date looking thing?  I surely didn't.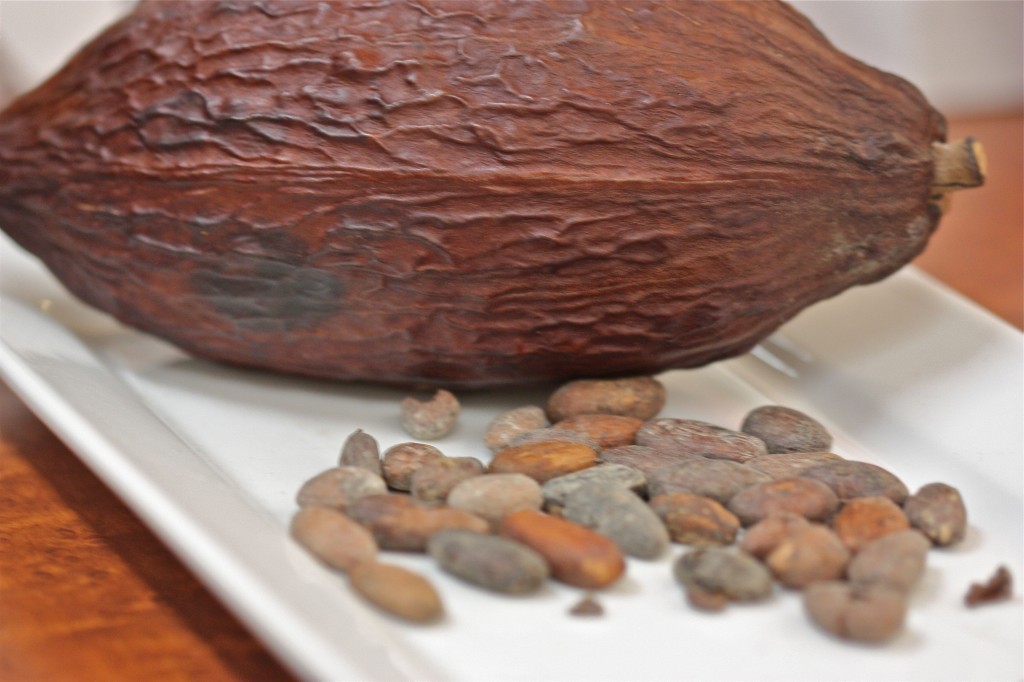 Tonight The Junior League of Tampa Cookbook Committee met at Schakolad for our first social of the year.  I prefer social gatherings that are focused around activities because it gives everyone something to talk about, even if their brains are fried from a long day at the office.
We mixed.
We dipped.
We decorated.
But most importantly, we sampled!  The owner kept asking "Who likes XYZ chocolate?" and I kept saying "ME!!" and heading to the front of the sample line.  The most memorable sample of the night, which also probably means it was my favorite, was the Key Lime Truffle.  This was totally unexpected because typically white chocolate isn't my thing.